ICRFS™ 2018 substantially extends the flexibility of the Reinsurance module of ICRFS™ 2016. Reinsurance not only handles typical Adverse Development Cover on an entire book of business (whether prospective or retrospective), but also can handle a myriad of additional structures of LPTs, Adverse Development Covers, or a combination thereof.
Groups of Accident/Underwriting periods can be split into separate contracts
Periods do not have to be contiguous
each contract can specify:

number of layers
proportions taken by each layer
calendar periods the contract applies for
applicable discount rates

calendar periods can now be set to begin in historical periods (ie preexisting Reinsurance contracts if modeling gross data)
reinsurance settings can be saved into the ICRFS™ database associated with forecasts
risk capital allocation (MPTF) showing the updated allocation to each Line of Business assuming the Reinsurance is in effect
Below shows a list of three contracts for a particular insurance company; note not all contracts are contiguous. Cover for 2012 and 2014 is retrospective and was purchased in 2017. The 2015~2017 accident years are for adverse development cover arranged in 2016 (retrospectively for 2015, 2016 and prospectively for 2017). The 2018 year is prospective.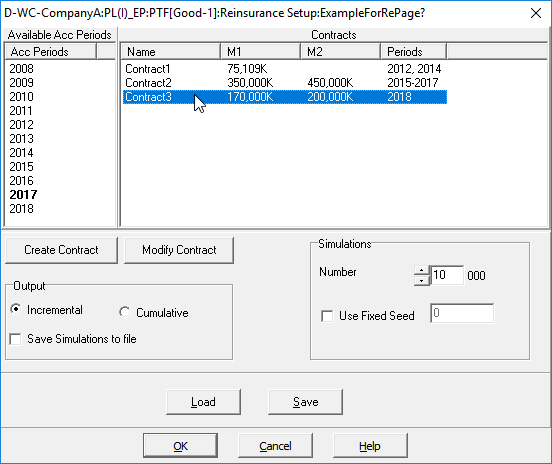 Output from the Reinsurance module is summarised in total (Aggregate) and for each contract.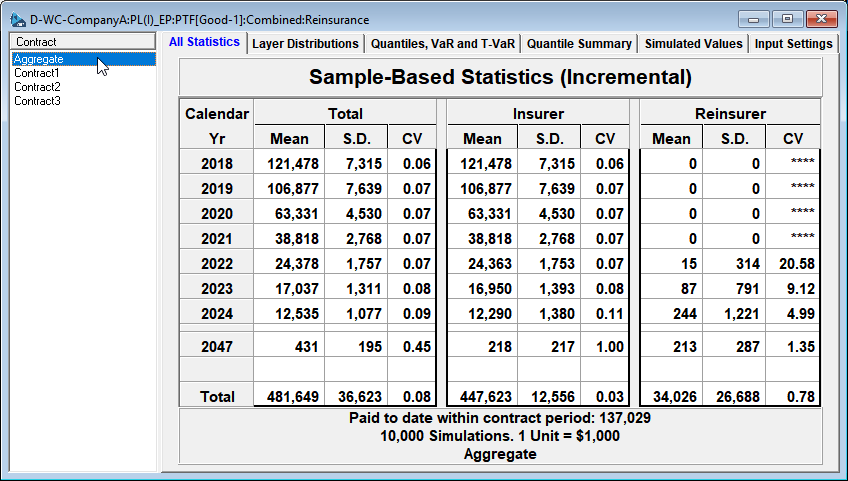 As with the ICRFS™ 2016 Reinsurance module all summary statistics (Quantiles, V@Rs, T-V@Rs) and simulated values are available. ICRFS™ 2018 calculates these metrics for the Aggregate of all contracts and for each contract. For prospective adverse development cover - distributions can be compared with the PALD module to show the reduction in risk capital required by the insurer should the adverse development cover be purchased.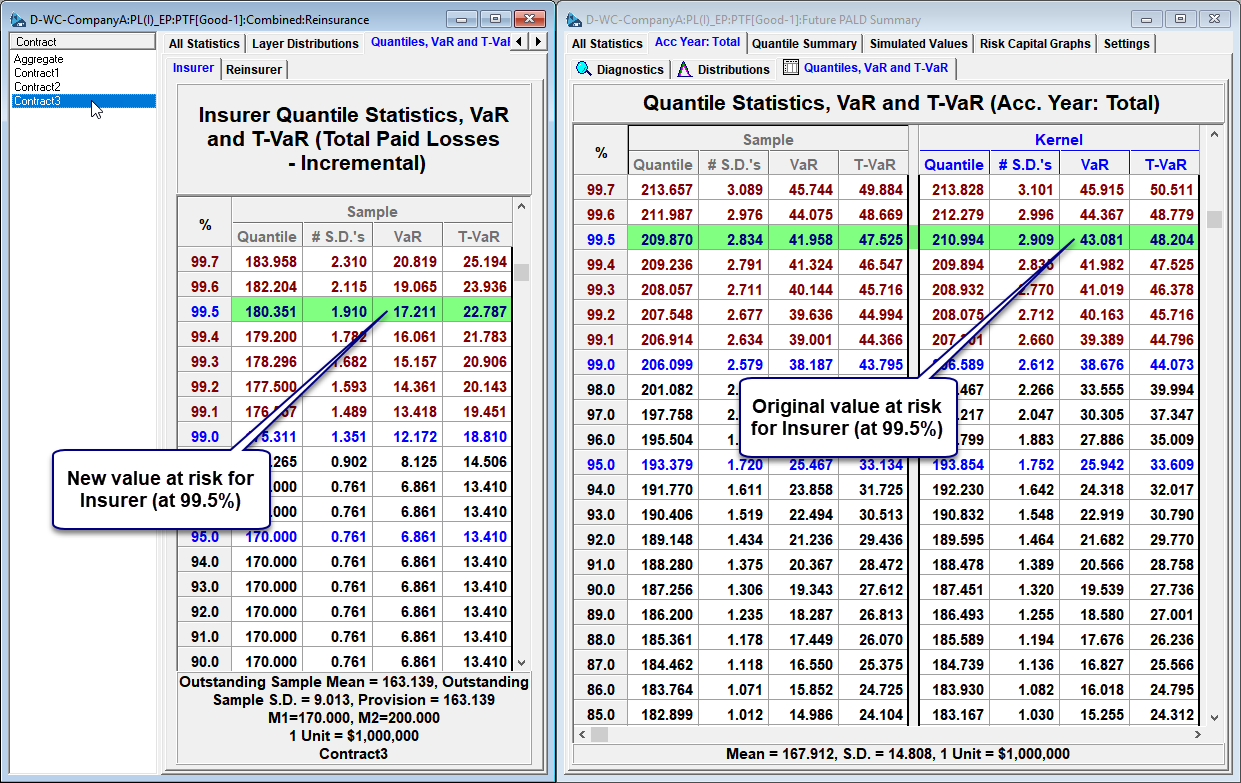 The insurer's loss distributions can be compared between the total loss distribution (below right), and the new loss distributions (below left).